Greetings
Meet the Designer
rooted in knowledge and experiences developed from the two distinct cultural worldviews of Japan and the UK
Growing up in an old farm house on the outskirts of Kyoto, our home had a traditional Japanese garden complete with bonsai, a small koi pond, etc. But as my entire upbringing took place in this environment, I was unable to appreciate this traditional style of Japan. Rather, I was drawn away from my upbringing and toward Western culture.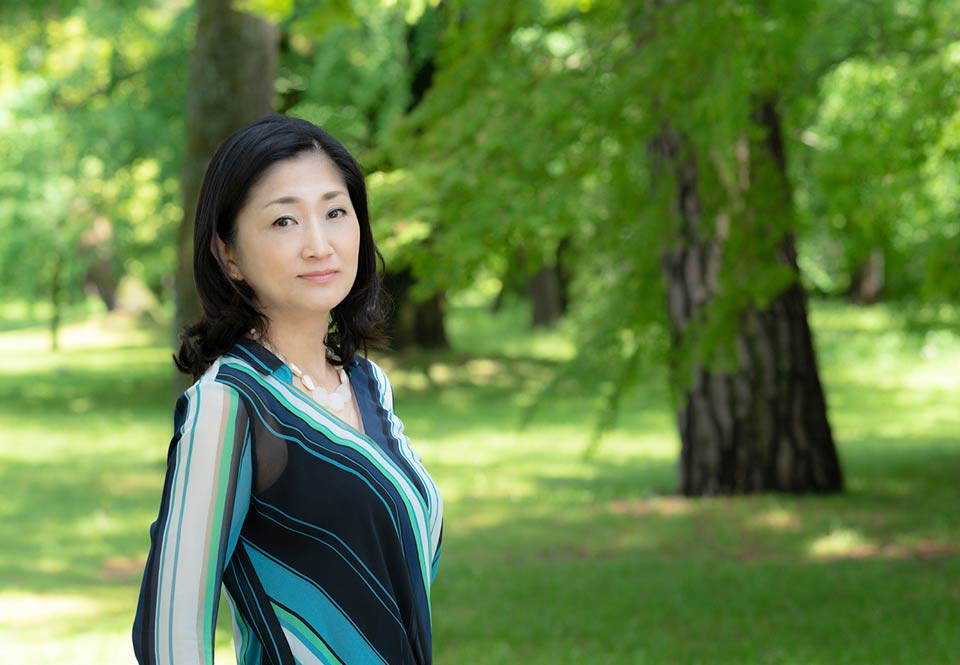 This path eventually led to England where I found an English garden full of flowers, trees, and vivid green lawns. Although the balance and layout of the garden elements were calculated with precision, each plant had its own life that also complemented that of others, creating a singularly beautiful art piece that first captures then soothes the viewer's heart. The overwhelming impact of this moment was the inspiration for a career in garden design.
I later attended courses in London to learn the art of garden design. One day, while browsing a book on Japanese gardens with my classmates, the images struck my heart. They were similar to the gardens I knew as a child, however I was suddenly able to recognize the solemn serenity of the Japanese garden, embodying the Japanese aesthetic ideal of nature in harmony with each and every natural object.
After this period, I found my life mentor in the late John Brookes, a legend and master of garden design, with whom I had the fortunate experience of working as his assistant. While engaging in various projects, I was also learning about Japanese gardens, landscape and natural environments at a university in Kyoto. In an assistant role with a large-scale Japanese garden construction business, I enjoyed international acclaim that helped rekindle my appreciation of the Japanese garden.
My design work is rooted in knowledge and experiences developed from the two distinct cultural worldviews of Japan and the UK. A Japanese "reverence for nature", and the British ideal of "living everyday life with mindful care." Knowing and cherishing the essence of each aesthetic and finding ways to integrate them, I create unique one-of-a-kind gardens that will forever bring you joy. Special requests and conditions can also be incorporated into the gardens I design for both private and commercial spaces. I look forward to working with you.